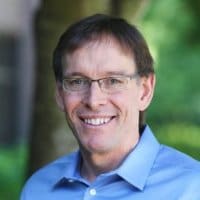 Eugene, Oregon – Greg Ausland, P.E. has joined Ausland Group as Eugene Area Manager and Senior Design Project Manager.  Greg brings over 30 years of award winning experience designing and managing some of the most notable and culturally important civil structure projects in the Pacific Northwest.  Prior to coming to Ausland he held the positions of Division Manger and Principal Engineer at OBEC Consulting Engineers in Eugene, Ore.
Greg is registered to practice in Oregon and California, and is a graduate of Oregon State University.  He is a member of the Board of Directors of Peace Health Oregon West Network, Covered Bridge Society of Ore., and ASCE.
Interestingly, as a teen Greg worked for Ausland's founder, Bill Ausland, prior to his career at OBEC.  "The excitement of working construction inspired my education and career in engineering".  After his 27 year career with OBEC Greg is excited to come full circle leave his mark where it all began.
Recent awards include:
-2013 ACEC Engineering Excellence Award
-2012 Oregon Heritage Excellence Award
-2012 DJC Ore. Top Projects, First Place Renovation Award
-2008 Excellence in Highway Design in Traveler Services
-2007 Engineering Excellence Honor Award
-2006 Best of 2006 Award in Northwest Construction Magazine
-2005 National Timber Bridge First Place Award for Rehabilitated Bridges
Ausland Group offers complete capital improvement expertise in development consulting, engineering, and construction.   For more information, visit us at: 
www.auslandgroup.com