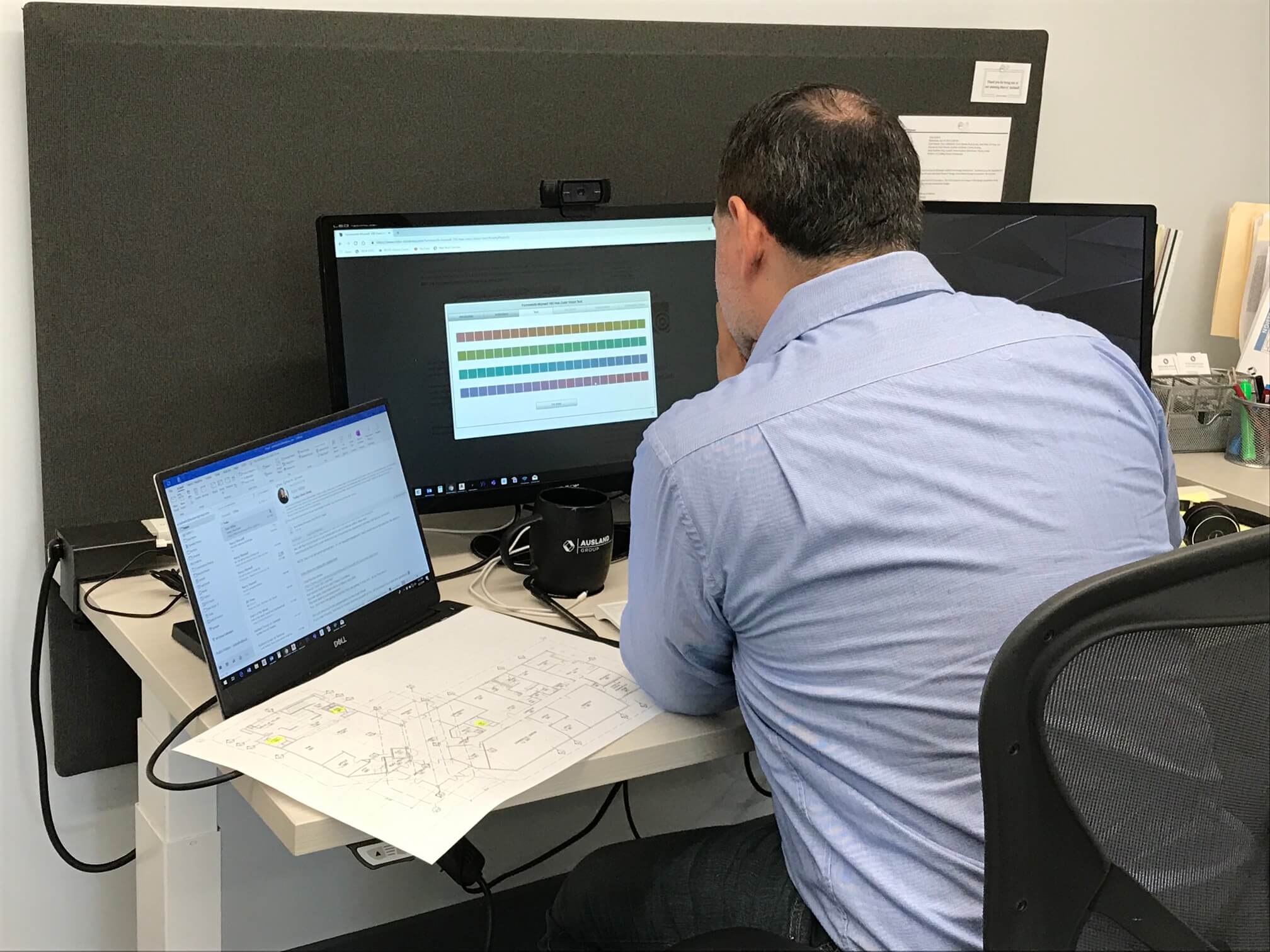 This month's Brain Break, led by Architectural Design Project Manager Kate Miller, was a fun opportunity to skim the surface of color perception and test ourselves.
As a design-build firm, many of us incorporate color into our work every day. The effect color has on people is a valuable skill that our designers can master and offer to our clients. Understanding the impression color makes and the messages it communicates to those within a space is essential in creating a mood or ambiance supporting the function of the space.
Another important consideration is how differently we all see hue. With 8% of men and .5% of women suffering from color blindness or color deficiency, many people experience the same design much differently. Understanding this is an important consideration for our designers as they create spaces for our clients.
To test ourselves, we took a quick break and administered the Farnsworth-Munsell 100 HueColor Vision Test, which has been used around the world to assess color deficiency. The results from our team of architects, designers, engineers, builders and administrative staff evoked stimulating conversation around color perception. It also clued us into our own experience with color in relation to that of our colleagues.
Wonder where you stand on the color vision scale? Try the test yourself using the link below!
https://www.color-blindness.com/farnsworth-munsell-100-hue-color-vision-test/