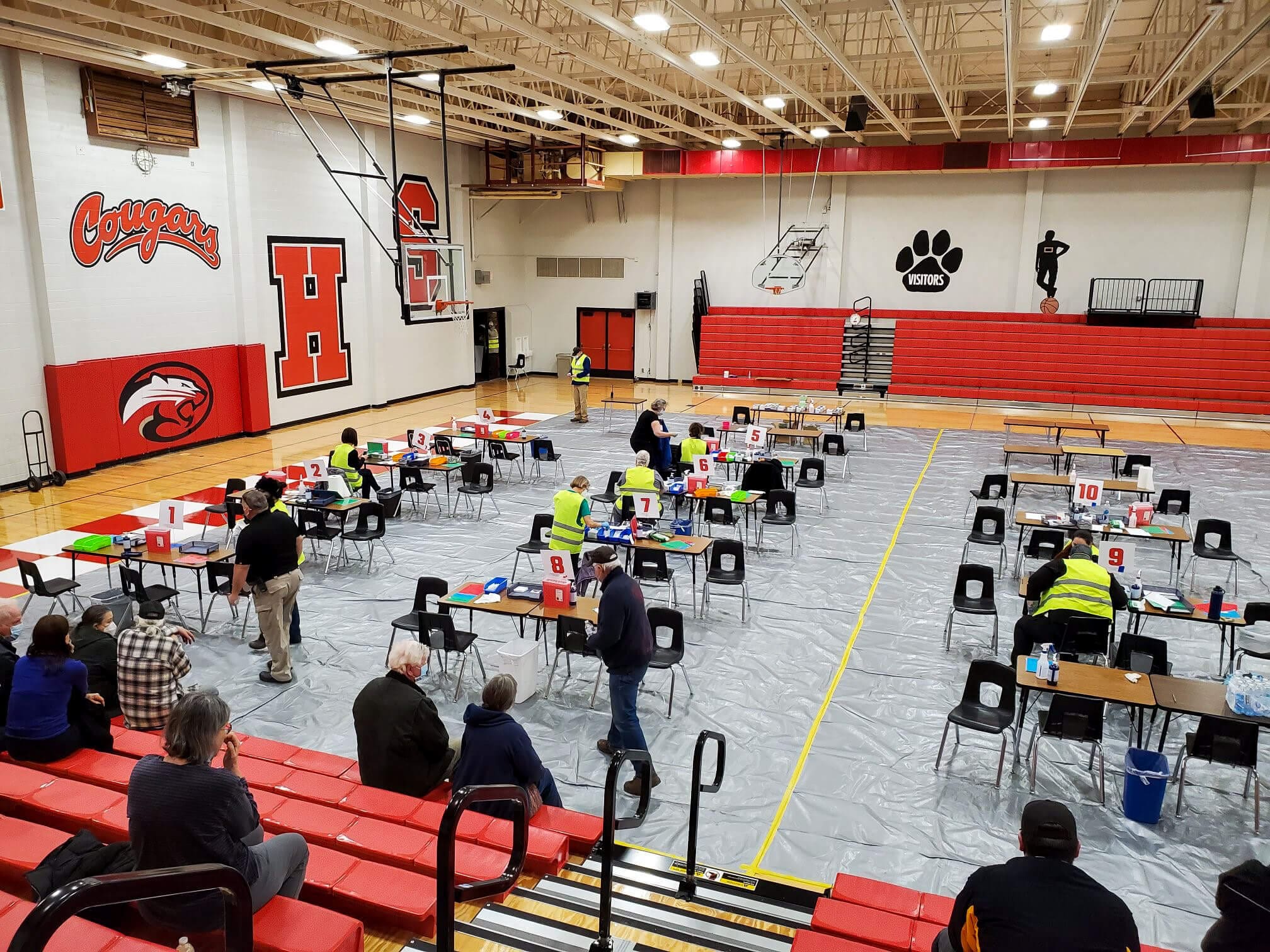 The recent seismic renovations of the Hidden Valley and Illinois Valley gyms in the Three Rivers School District were more than just safety upgrades, they were building community. Ausland is proud to see the new Illinois Valley gym used as a COVID-19 mass vaccination site on January 26 (before it was closed by weather!).  The clinic perfectly illustrates the importance of public buildings like these as critical resources.
2020 was the year that taught us all how much we miss the community events that take place in the gyms of our rural communities. These spaces are where we cheer together during competitions, dance and celebrate and where, in times of need, we gather for safety. Ausland Group is excited to have completed the State funded seismic rehabilitations to these two high school gyms. Ausland prepared the grant application and completed the design and construction of these projects, at a combined value of $2.6 million.
The State seismic grant funding led to not just making this space safe, but to upgrades of the whole facility beyond just emergency preparedness. The new roofing and bracing of the structure required new lighting and equipment installed. The impact of the construction required that the gym floors be sanded and refinished. Building joints are now protected by flexible fire barriers and the utility connections relating to plumbing, mechanical systems and electrical were updated with required separation and flexibility to withstand a seismic event.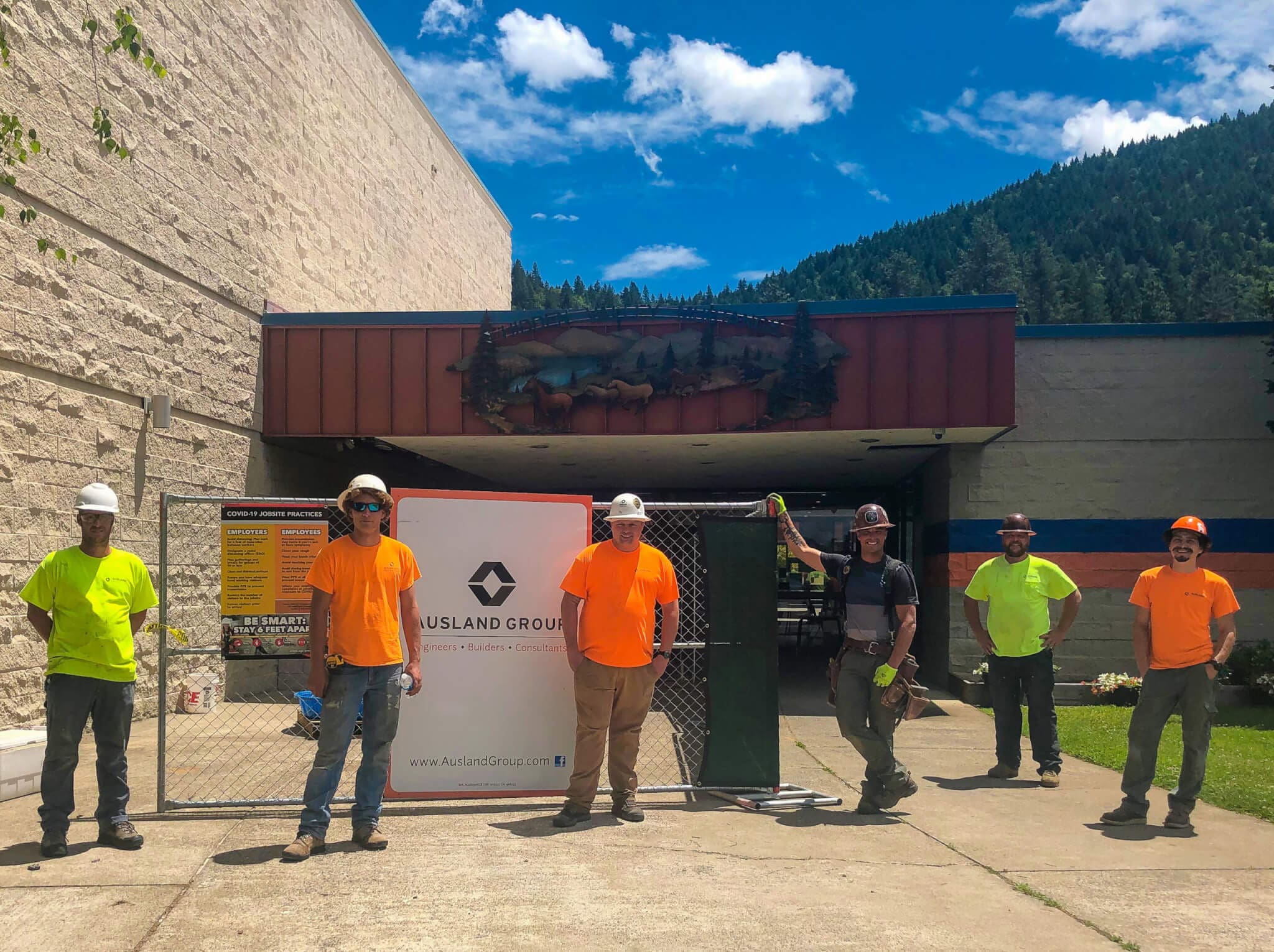 Because Ausland is a totally integrated team, doing the design and the construction together, the team of engineers and builders were able to provide unique solutions. This allowed the project to be done on time and ensured the total upgrades could be made within the grant amount.
As 2021 dawns, we hope that soon our families will gather to cheer for sports events and our kids can again celebrate homecomings and proms. The COVID-19 clinic was a perfect demonstration of Oregon Seismic Rehabilitation Grant Program dollars at work in our community, improving a critical community resource for today and for the future. Ausland is proud to have partnered with the Three Rivers team to secure grant funding for these seismic renovations. This grant funding not only allowed for the design and build out of the gyms, it created a safe community space which will benefit everyone for years to come.
****
Want to learn more about the Seismic Rehabilitation Grant Program and see if your public facility may be a good candidate? We would love to talk to you.
Contact Ausland's Head of Marketing and Development, Kara Stafford, by phone at (541)930-2636 or email at kstafford@auslandgroup.com.