March 2017
Scott Cerovac
Scott has been described as dependable, honest, reliable, and as someone who exudes calm in
the face of pressure. He is a team leader who takes the initiative of keeping projects moving forward. Scott is the Project Manager for some of our most visible projects – AllCare, Eagle Point Chalets, and many of the BLM projects. He is dedicated to making every project a success for Ausland.  Scott demonstrates the qualities that make projects succeed: his strong work ethic, his focus on building teamwork, and emphasis on quality. Thank you Scott; your solid leadership is part of the foundation for Ausland's future.
November 2016
Tim McDonald
Calm, humble, experienced, methodical, loyal, these are the words staff used to describe Tim. Tim is ready to step in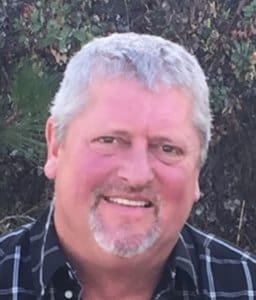 and do what is needed to move every project forward to be a success from Agate Hall to Wallowa Courthouse. He continues to have a positive attitude and build relationships with clients and staff. When Ausland Crew was cleaning up at the Wallowa Courthouse, one of the commissioners commented, "We are so disappointed… that Ausland will be leaving! We have really come to enjoy Tim and the Ausland staff." Thank you Tim for all your hard work.