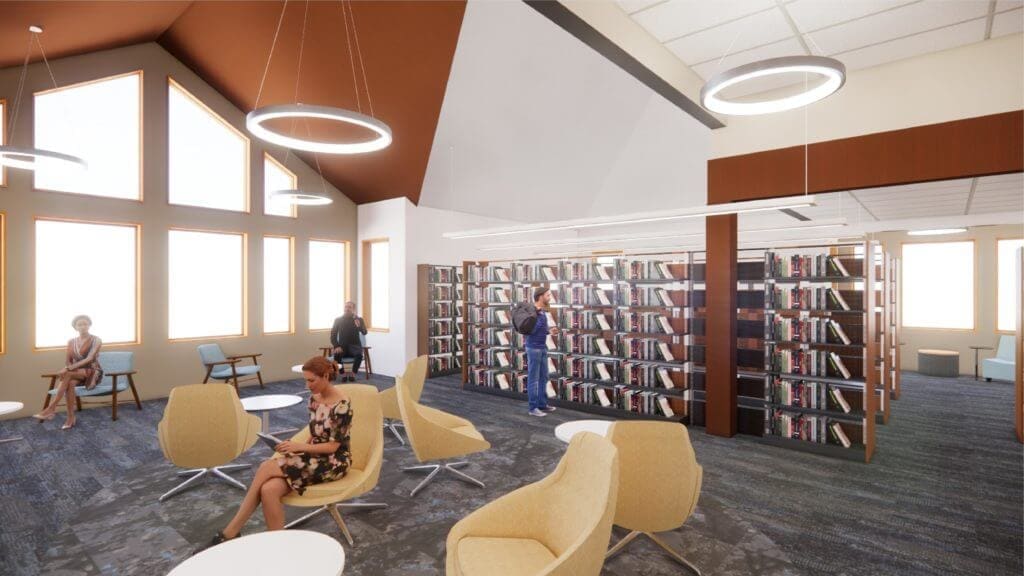 Ausland Awarded Low Bidder For Chetco Library Renovation
Ausland was recently awarded the $907,200 renovation of the Chetco Community Public Library in Brookings, Oregon. The library sought bids from multiple contractors after completing the design of the project with a local Coos Bay architect, HGE Architects, Inc. This delivery method of design-bid-build is approximately 25% of Ausland's annual work volume and requires us to be ruthless on cost control.
"Competing in the open market against other general contractors provides an opportunity to balance our work crews and ensure our customers that we are providing cost-effective construction services," says President of Ausland Group, Kelsy Ausland.  While Ausland Group is built to deliver great results by bringing together all the various parts of the design and construction process, there is no substitute for competing on hard bid projects. A hard bid project usually means that the owner has already selected and worked with an architect to design the project. Builders will then submit bids to the owner representing their understanding of the costs. Often, owners are looking for the most competitive bid from well-qualified contractors. Ausland has an outstanding track record of winning 50% of the hard bids pursued in the past 5 years.
Project Delivery Options
The other delivery methods more frequently used at Ausland Group are design-build or construction manager-general contractor (CM-GC), where the architects, engineers, and builders work together as a team from beginning to end. "All of the different delivery methods have their appropriate time and place, depending on the client and specific project needs," Kelsy explains.
Strategies to remain cost-competitive are analyzed continuously at Ausland. Key strategies to why Ausland provides exceptional values include:
Exceptional relationships with subcontractors and permitting agencies in our region. These relationships directly convert into best prices and scheduling availability which can massively affect costs.
Our ability to self-perform many trades, such as concrete and carpentry.
Nearly 75 years of business success, which affords us favorable rates for insurance, bonding, workers compensation, and other regulatory requirements.
Having top talent in engineering, design, and construction allows us to understand the nuances of hundreds of project elements, such as long lead-time items and creative staging of work areas, to name just a few, all to deliver the best outcomes for our clients.
Results Are What Matters
How your project team comes together is up to you, however, finding a qualified contractor with a hard bid procurement method is no simple task. You don't want the cheapest bid for windows from a company going out of business, but you also don't want to overpay.  Federal projects, for example, are often prohibited from taking the lowest bidder because some contractors will create artificially low bids to 'win', only to bury the owner with change orders increasing the cost beyond what other bids may have been.
When we win a bid, it is because we are solving problems and finding the best quality and value for materials and services that our industry has to offer. We take great pride in our record of winning hard bids, while still delivering extraordinary results within budget.