By Linsay Cathey of the Daily Courier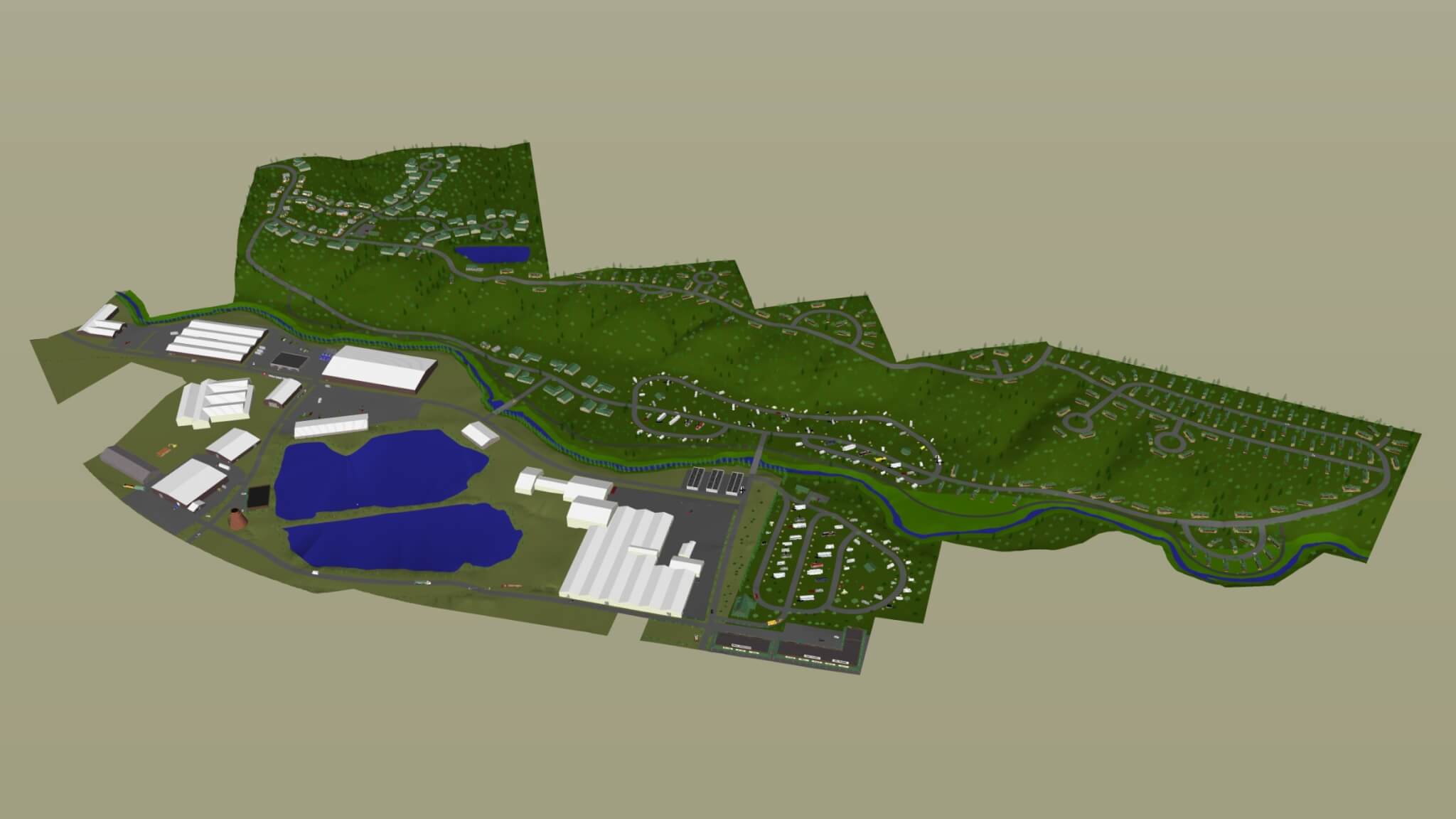 MERLIN — Big plans are on the drawing board for a large area of underdeveloped industrial land. The Ausland Group has been working with representatives from Rendata Industrial Park for the past six months to create a master plan for 110 acres of industrial land and 60 acres of residential property.
"This is the largest unincorporated opportunity for industrial expansion in Oregon," said Aaron Ausland, chief executive officer at Ausland, which is based in Grants Pass. "This is a bright spot of something that's going to transpire for the community in the immediate future and for the next two to 10 years."
Five businesses currently operate on the Rendata site. Ausland said the site is operating at only 25 percent of capacity. "The use is fairly minimal," Ausland said. "There's a few things happening out there, but it's not nearly representative of the type of the employment in Josephine County."
The plan includes 110 acres of industrial land surrounding two ponds and a riparian zone, about 30 acres on the hillside for cottage-style businesses where the owners can live next to their workshops, and 30 acres of mobile living and recreational vehicle parking for tourists or employees who work at the industrial site. The industrial park offers efficient rail and freeway access, one of its important selling points. "One of main concepts is that there's a lot of people in our county currently operating small scale businesses out of their homes, illegally," Ausland said. "This would give people a legal, affordable option where they are also around other businesses that complement each other. "A big part of the residential component is to create affordable living for people either living and working in the upper area," Ausland said.
Kelsy Ausland, principal engineer, said the master plan was rurally designed, keeping the area spacious, and preserving the natural trees and vegetation in the area. The plan includes an area for a market, laundry services, and other services. Also, within the plan Ausland designed, the "wigwam" left behind from the previous mill will remain and be preserved as a centerpiece to the development. "We wanted to keep true to the area's history," Kelsy Ausland said.
The park is zoned Community Industrial, which means the land can be used for "a broad range of intensive institutional and industrial uses that are likely to involve significant land use impacts". Land within this zone are areas that are now developed, or historically developed, with heavier institutional or industrial uses.
Ausland is having the site reviewed by Business Oregon for a "shovel-ready" Industrial Site Readiness and Certification, which will place the zone on a national map stating it's ready for development. Already, there has been some interest from outside companies looking to relocate to the area. "We're talking to a lot of green industries, manufacturing components for home building," said Patrick Engel, chief operating officer of Rendata. Engel said that Michael Gandee, of Green Builders Institute in Medford, has been working on recruiting companies to Rendata. Gandee didn't return a call for comment this morning, but told the Daily Courier in September that he was working with a number of start-up businesses in the "green" industry that were looking at Rendata. Engel predicted that businesses at Rendata will generate 300 new jobs over the course of the next three years.
Reach reporter Linsay Cathey at 541-474-3722 or linsaycathey@thedailycourier.com. More about this project can be found on-line at: https://auslandgroup.com/projects/rendata-industrial-park-masterplanning-and-shovel-ready-certification-grants-pass-oregon/?cat=commercial