Grants Pass – Kelsy Ausland, President of local construction services firm Ausland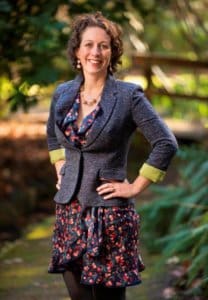 Group, is being distinguished as a "Phenom" by the Daily Journal of Commerce of Oregon. The honor is part of the "Phenoms & Icons" awards program recognizing leaders within the architecture, engineering, and construction industry in the Pacific Northwest.  An award ceremony will be held at the Sentinel Hotel in Portland Oregon later this month.
"It's an honor to be distinguished amongst the premier leaders of Oregon's building industry for doing something I love. We have an amazing team of dedicated staff, and together we design and build solutions that become the future of our communities." says Ausland.
Ausland Group as a company has roots in Grants Pass dating back three generations to 1947.   Most recently, Ausland was distinguished with the 2017 Southern Oregon AIA award for the new 45,000 square foot AllCare Headquarters in Grants Pass, Oregon. Current projects include an expansion to Southern Oregon University's Center for the Performing Arts, and a renovation at the University of Oregon's Knight Library.
Headquartered in Southern Oregon with a staff of over 80 employees, Ausland Group operations throughout the greater Pacific Northwest offering complete capital improvement expertise in development consulting, engineering, and construction.  Find out more at: www.auslandgroup.com