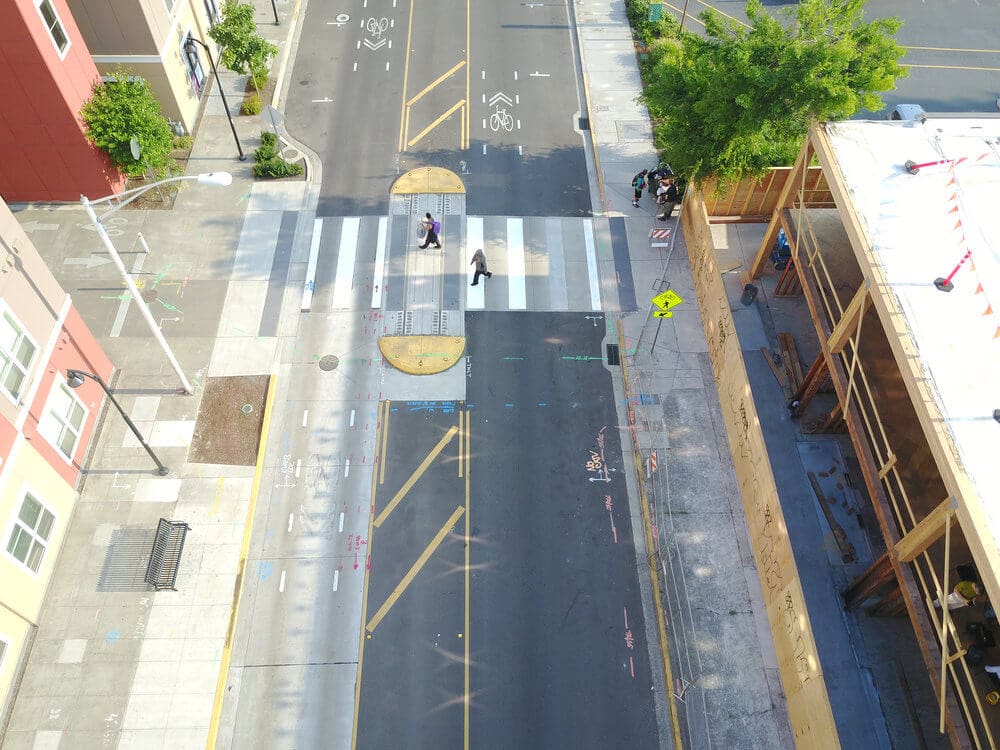 ….say what!?  We may seem a little strange (or self-serving) in saying it's a great time to start a new project. But there is an old saying, "challenging times bring great opportunities."
We agree – and so do several of our most sophisticated development clients. 
It is in fact a great time to start a new project and our clients are reaping major benefits for the following reasons:
Pro-Growth Planning Departments: Our local cities and planning departments are embracing a pro-growth mentality that has not been seen since the depths of the recession of 2008-09.  City's recognize the challenges businesses are facing with the pandemic and want to help you succeed.  Let's get real – our city governments rely on fees from permits, applications, and system development charges. They want you to start building again! If you previously put a project on hold due to red tape at the City or County, let Ausland's land-use team work with the City to find an economically viable path forward.
Special Financing and Liquidity:  Funding for projects is available at record low interest rates. In addition, Ausland is offering to "bridge the cash gap" for small businesses by deferring design fees until construction financing is secured. With very little cash down, companies can begin a capital investment project with huge long-term benefits. Companies that make capital investments now, will be rewarded in the long-term.
Lower Construction Costs:  There will never be lower costs in construction than now. Historically, construction inflation is about double consumer price inflation. This means that there is a major advantage to making your businesses capital improvements sooner rather than later.
Establish Your Brand as a Leader and Innovator: During a time of crisis, consumers are scrutinizing existing companies and looking for new industry leaders. By taking that bold step on a new building project or upgrade, you are; 1) stating your confidence in your market position to all of your customers and employees,  and 2)  seizing an opportunity to reflect your new brand strength and position in a post-COVID-19 world.
Upgrade Your Brand to Reflect New Consumer and Employee Expectations: The past 6-months, business models have rocketed toward e-commerce, remote work, and embracing inclusion and diversity as core values. Consumer and employee expectations for their built-environment have changed – they want enhanced air circulation systems and more purposeful personal space, but they are also yearning for a sense of connectedness. Ausland's team of architects and engineers excel at designing spaces to accomplish these values and reflect the vision you hold of your business.
For forward thinking business owners, this is a pivotal time to seize on opportunities to emerge in the post COVID-19 world better positioned than ever.  To explore the feasibility of a project, take advantage of Ausland's complementary project consultation phase. You will have access to our project architect, land-planning specialist, construction manager, and full team of engineers. We will work with you to develop a holistic vision for your project and "project business plan" to align your goals with budget, schedule, and other requirements.
Contact us today!   Call 541-476-3788 or reach out to:
Aaron Ausland, CCM  aausland@auslandgroup.com
Kelsy Ausland, PE kausland@auslandgroup.com