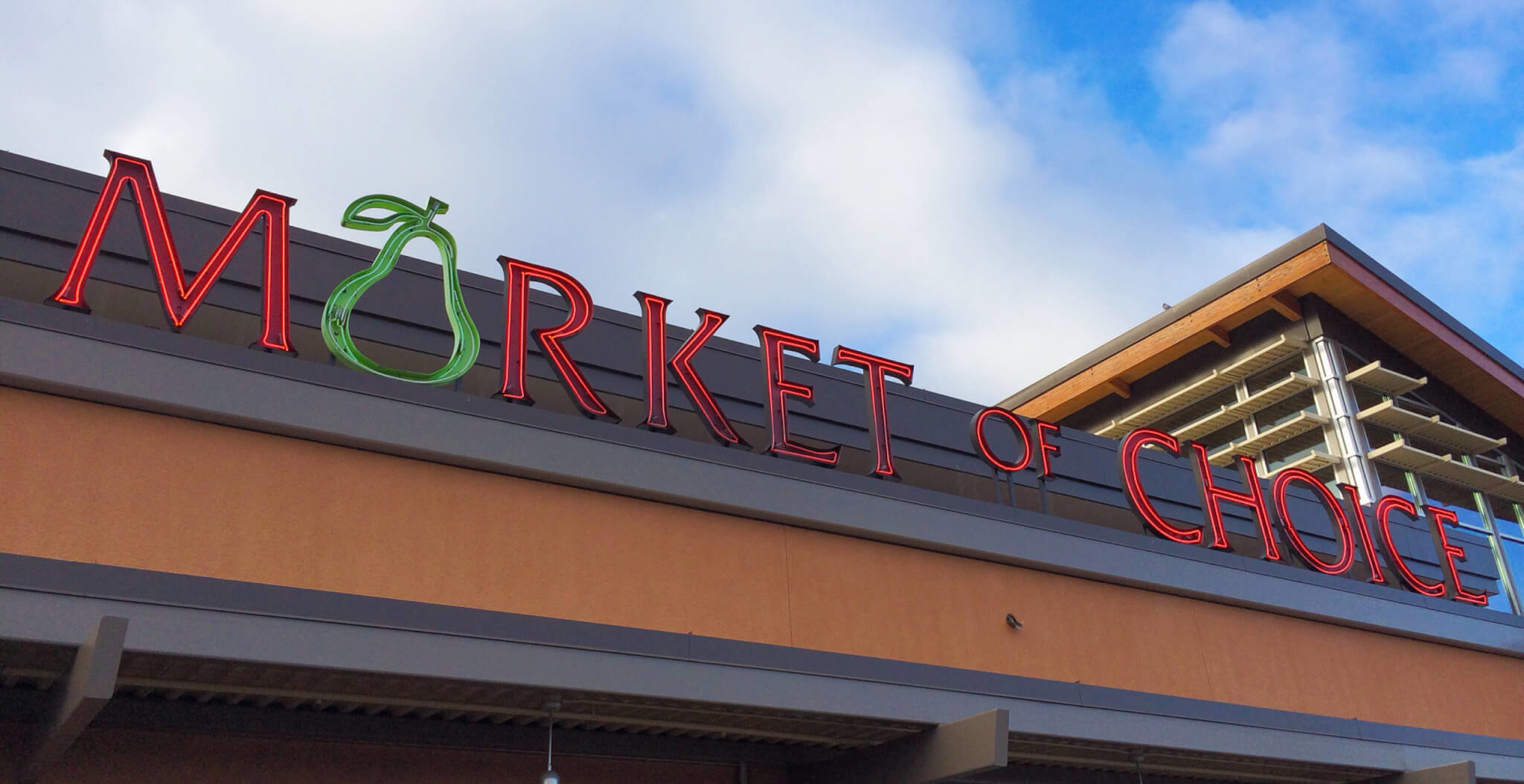 Chances are that you have already heard the buzz around town. The popular Oregon family-owned grocery store, Market of Choice, is coming to serve the Medford community.
Ausland Group is excited to bring this great project to life!
Ausland is working with GLAS Architects and the Market of Choice team to transform the old Toys 'R' Us building off Biddle Road into an embodiment of Pacific Northwest natural foods shopping experience.  The old big box retail space will become a vibrant new grocery store, where visitors can enjoy an extensive selection of natural, organic, conventional, and local products.
With locations in Eugene, Bend, Portland, Corvallis, and Ashland, Market of Choice creates a relaxed, natural, and enjoyable grocery shopping experience. The finishes and lay out of the new store all distinguish Market of Choice from any other grocer in the Medford area.
With a target completion date of Thanksgiving 2020, Ausland is excited to be using the rest of this year to turn this central location, once again, into a dynamic retail hub. Ausland CEO, Aaron Ausland said,
"Getting to play a role in serving Medford, along with another Oregon family-owned business, is a fantastic opportunity. Everyone traveling I-5 or Biddle Road sees this location. It has been a bit tired and shabby for some time and this will be a home run for Market of Choice and Medford.  People can already see the changes happening and we are excited to help create this new shopping experience."